So this is a not-so-serious post...
But I had to share with you all something that I am NEWLY thankful for!!
Once I share this with you, I URGE you to go and follow suit!!
Okay, are you ready for this??!!
I am so THANKFUL for this wonderful jar of COOKIE BUTTER!!! Well lets be real hear, I am actually in LOVE with it. For the past few months, I have been seeing a lot of my IG peeps posting this NON-STOP!
And being as I rarely go to Trader Joe's, only for the occasional jar of Coconut Oil, I didn't see the need in making a special trip just for this. Plus I had no idea what it tasted like, or if it even tasted as great as everyone was claiming! But since I just so happened to be there (restocking my C.Oil) I thought, why not just GO FOR IT! Okay folks, my life has changed forever! No really, it has!!
I bought this jar last Saturday. My family and I, well...mainly I, have almost demolished an entire jar of this sweetness!!
Makes the best sandwiches! Ok Ok, wait a minute, I have to be honest with you all...It's that time of the month so I have been devouring it by the spoonful! SCREW chocolate!! Grab yo-self some Cookie Butter!!
Excuse me while I go finish the last few scoops!
For those of you who don't live near a Trader Joe's...
You can order it on Amazon: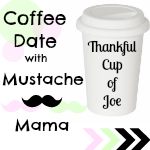 Don't for get to enter the It's My Birthday Giveaway
Some cool prizes to be won!!
One of a Kind TOMS, designed my yours truely
$25 Starbucks Gift Card
&
A pair of earrings and a necklace from my
laWARRIOR jewelry & accessory shop
You have until October 20th!!
GET IT!